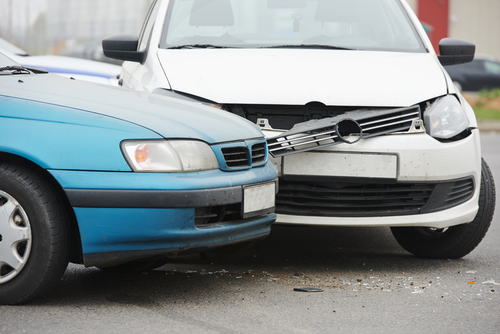 Car accidents are a danger that all Indiana drivers face, and knowing what to do after you've been injured in a car accident is extremely important to ensure that you can receive fair compensation for your car accident injuries. Unfortunately, not everyone is prepared to deal with a car accident, and many Indiana drivers make mistakes that jeopardize their legal rights.
Fort Wayne car accident attorney Richard Truit represents victims of car accident injuries across Indiana, so he truly understands the importance of protecting your rights to car accident injury compensation. Therefore, Truitt Law Offices encourages you to avoid these common mistakes:
Admitting Fault – Indiana personal injury law still allows you to recover damages if your actions were 50% responsible for the accident. So, even if you feel partly responsible, do not make any statement that can be used against you later, such as saying that the car accident was your fault.
Delaying Medical Treatment – Part of proving your case in a personal injury lawsuit involves directly connecting your injuries to the accident in question. If you are injured in a car accident, seek medical treatment right away so that your injuries can be fully documented.
Failing to Report an Accident – Even if your injuries seem minor, call the police to report your car accident. A police report provides crucial documentation that can later help you recover damages for your car accident injuries.
Not Calling a Car Accident Attorney – Without the help of an experienced car accident attorney like Richard Truitt, you may miss critical deadlines or be unaware of the need to collect certain evidence. Truitt Law Offices in Fort Wayne can help you start building your case right away and avoid mistakes that may prevent you from receiving the compensation you deserve.
A car accident can happen at any time, so have your car accident attorney's phone number ready just in case. You can call your Fort Wayne car accident attorney Richard Truitt at 888.665.1972 or contact Truitt Law Offices online in the event of a car accident anywhere in Indiana.