Construction Accident Attorneys in Fort Wayne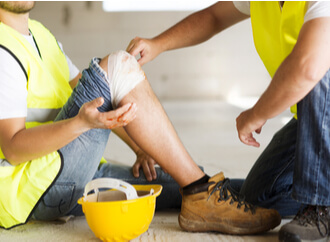 Construction is one of America's biggest businesses. While many employers adhere to legal regulations, some sidestep laws designed to protect worker safety in an attempt to keep pace with demand or maximize profits. When a company's negligence results in a work accident and personal injuries are sustained, injured parties may be entitled to compensation beyond Workers' Compensation payments. Contact our Fort Wayne construction accident lawyers at Truitt Law Offices today.
What are Common Causes of Injury in Construction Site Accidents in Indiana?
Construction sites are hazardous work environments that require employees trained in proper machine operation in order to minimize the chance of injury. Even with properly trained employees, accidents still occur due to:
Faulty equipment
Contractor or subcontractor negligence
Improper signage
Electrocution
Unsafe working conditions and/or inadequate safety precautions
Falling objects
Why Should I File a Work Accident Claim?
Many construction site related injuries only allow a person to collect workers' compensation benefits. However, injuries sustained due to the above reasons necessitate a consultation with a personal injury attorney as additional compensation may be pursued for damages, which can include:
Medical expenses
Loss of earnings
Diminished earning capacity
Limb loss and phantom limb pain in the event of an amputation.
Funeral expenses and loss of companionship if the injury resulted in the victim's wrongful death
Physical and emotional suffering
Permanent scarring
Have You Been Involved In an Accident at Work?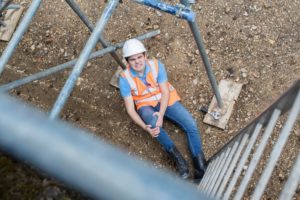 With Indiana receiving stimulus money from the federal government to repair roads and failing infrastructure, it is inevitable that additional accidents will occur in highway work zones. Accidents of this nature can result in personal injury to both automobile operators and construction workers. Injured parties must consult with a personal injury attorney to determine if they are eligible to receive compensation for their damages.
Why You Need a Fort Wayne Construction Accident Attorney
Construction companies must adhere to strict regulations in order to protect their workers. While the majority of construction site related injuries will qualify an individual for workers' compensation, an experienced Indiana construction site accident attorney in Fort Wayne can navigate OSHA's regulations and investigate your case to determine if one was breached and you are entitled to additional compensation.
Free Interview – No Fee Until Settlement or Recovery
Please call our Fort Wayne, IN construction accident attorneys at (888) 665-1972 or contact our personal injury office online to schedule your free interview. Make your first call, your only call.