Highway Work Zone Accidents Attorneys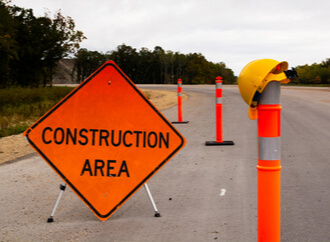 Construction sites are naturally dangerous work environments. When the construction zone is a highway work zone, construction workers are placed at an increased risk of danger, and injuries sustained may be more catastrophic than those at standard construction sites due to high-speed traffic zipping past.
What Are Causes of Highway Work Zone Construction Site Injuries?
Both construction employees and automobile drivers are placed at risk when the highway is a work zone. Injuries sustained can be attributed to:
Lack of barrier protection between employees and automobiles
Excessive automobile speeding, which is the leading factor in work zone accidents
Hazardous roadways
Driver error
Improper signage
What Are Some Injuries That Are Due to Highway Work Zone Accidents?
Due to a lack of concrete barriers between highway work zone employees and ongoing traffic, construction site related injuries sustained in these work zones could be catastrophic, including:
What Compensation is Available for Highway Work Zone Accidents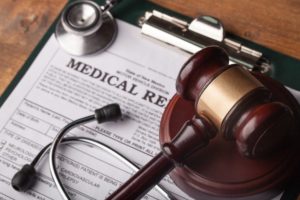 When a coworker's negligence, an automobile operator's misconduct, or a construction company's failure to adhere to regulatory standards results in a highway work zone accident, injured parties may be entitled to compensation for their damages, which can include:
All related medical bills, including hospital fees, ambulance expenses, necessary physical therapy, and prescription drugs.
Loss of earnings
Diminished earning capacity
Mental and physical suffering
Disfigurement
Loss of companionship and funeral expenses, if the injury resulted in a wrongful death lawsuit.
Punitive damages
Permanent scarring
Free Interview – No Fee Until Settlement or Recovery
Highway work zone accidents can instantly change a family's quality of life. The breadwinner may no longer be able to work due to injury and the financial and emotional burden may be extensive.
Insurance companies will attempt coercing you into settling for less than your family deserves. Personal injury attorney Richard Truitt has the experience and strength to fight for your family.
If you or a loved one has been injured in a highway work zone accident in the Fort Wayne, Indiana area, please contact our construction accident office online or call us at (888) 665-1972 to schedule your free interview at Truitt Law Offices. Richard Truitt operates on a contingency basis, meaning your family does not pay unless he obtains compensation for your damages.