Defective Medical Device Lawyers in Fort Wayne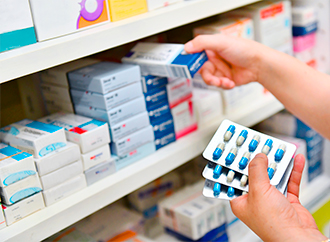 A basic and profound level of trust exists between consumers and pharmaceutical companies. It is assumed that they act in our best interests, thoroughly test their products, and will never release defective medical devices or drugs that may put our families or us at risk.
While the majority of released pharmaceuticals work wonders for western medicine and most defective medical devices and drugs are caught by the Food and Drug Administration prior to release, occasionally defective products sneak through as pharmaceutical companies bypass regulations in order to maximize profits, which is always at the consumer's expense.
At Truitt Law Offices, our defective medical device lawyers are here to help. Common pharmaceutical company negligence that leads to personal injury or even the wrongful death of an individual includes:
Failure to thoroughly test products
Occurrence of unsuspected side effects
Overlooking evident test results
Prescribing drugs to the wrong patients for the wrong reasons
Common Defective Drugs & Medical Devices
Almost every category of prescription drugs has had a recall. Recent litigation for defective drugs and medical devices include:
Paxil and Zoloft – These commonly prescribed antidepressants have been linked to birth defects when prescribed to pregnant women.
Neurontin suicides – This anti-seizure medication has been linked to an increase in suicides and suicidal thoughts.
OxyContin – A painkiller that is frequently abused due to its addictive elements.
Vioxx – Once considered an arthritis cure, this drug has been linked to an increase in cardiovascular complications.
Shoulder pain pump – This medical device administers pain medications but has been proven to deliver too much medicine.
What are Some Common Side Effects of Defective Drugs?
Depending on the prescribed defective drug, numerous harmful side effects can arise and cause catastrophic personal injury, including:
High blood pressure
Stroke
Death
Increased depression
Addiction
Gastrointestinal complications
Heart attack
Do You Need a Defective Medical Device Attorney?
If you or a loved one has suffered personal harm due to a pharmaceutical company's negligence, you may be entitled to compensation for your damages. However, these companies employ insurance companies highly skilled at intimidation tactics and will attempt minimizing their payout.
Defective product attorney, Richard Truitt, has thirty seven years of experience representing catastrophically injured clients and standing up against the tactics of insurance companies. He understands your family's needs and demands, and will never settle for less than what your case is worth. Please contact our personal injury office online or call us at (888) 665-1972 if you live in Fort Wayne or anywhere in Indiana to schedule your free interview. Make your first call, your only call.