Fort Wayne Drunk Driving Accident Lawyers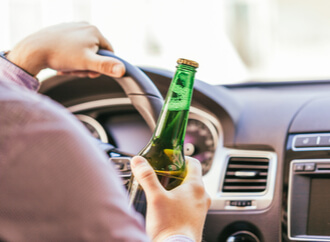 Approximately one American dies every half hour due to a drunk driving accident. This equates to nearly half a million Americans each year and this does not even include non-fatal, injurious alcohol-related accidents.
Indiana traffic accident attorney, Richard Truitt, has the experience and knowledge you need on your side in order to recover deserved compensation following a drunk driving auto accident. Traffic accidents of this nature are inexcusable and sadly often result in immense damages for innocent victims rather than the negligent driver.
What Compensation is Available for a Drunk Driving Accident?
Compensation for damages following a drunk driving accident can be massive, as injuries in alcohol-related auto accidents could be extensive. Drunk driving accident victims may be entitled to compensation for:
Loss of companionship, in the unfortunate event that the accident resulted in a loved one's wrongful death
Current and future medical care bills
Diminished earning capacity
Loss of earnings
Disfigurement
Loss of enjoyment of life
Mental and physical pain and suffering
Permanent scarring
What May Be Held Liable in a Drunk Driving Accident?
Generally, at least one of three parties may be held accountable for damages inflicted in a drunk driving accident. However, each accident and the circumstances surrounding it are unique, requiring the assistance of an Indiana drunk driving accident attorney in order to appropriately determine liable parties, which may include:
Drunk driver – Successfully litigated civil lawsuits will hold a drunk driver accountable for damages inflicted.
The drunk driver's employer – When the driver becomes intoxicated in a workplace, injured parties can hold the employer responsible for damages.
Bar or restaurant that served the driver.
Why You Need a Drunk Driving Accident Attorney
Not only will insurance companies attempt to limit their payout to you, but drunk driving accident laws require the experience of a knowledgeable attorney to successfully navigate and obtain the full compensation you deserve. Indiana personal injury attorney. Richard Truitt has over 40 years of experience successfully litigating auto accident lawsuits and can accurately determine your case's worth, never settling for less.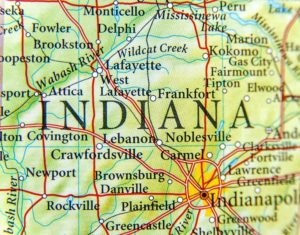 What is the Statute of Limitations for a Drunk Driving Accident Claim in Indiana?
Due to the statute of limitations, you must contact a drunk driving accident attorney immediately after an accident, or you risk losing your rights to compensation.  Indiana's statute of limitations for personal injury is limited to two years. If you do not file your lawsuit within that time period, you lose your opportunity to have your case heard in court. Do not delay!
Contact an Indiana Drunk Driving Accident Lawyer
At Truitt Law Offices, serving the Fort Wayne, Huntington, and Indiana area, we operate on a contingency basis, meaning we do not get paid unless you do. Call us today at (888) 665-1972. Make your first call, your only call.