Decatur, Indiana Personal Injury Lawyer and Car Accident Attorney
If you have been injured or lost a loved one in a car accident in Decatur, IN or a nearby community in Adams County, you may have no idea about what you should do next. That is why you should seek help from one of our experienced car accident attorneys at Truitt Law Offices. We listen. We care. And we are here to help.
For more than 40 years, we have protected the rights of auto accident victims and their families throughout Indiana. We can skillfully guide your case through the process that lies ahead, seek all compensation you are due, and – ultimately – lift the burden off your shoulders. To learn more, call or reach us online today. Our initial consultations are always free.
What Steps Should You Take After a Car Accident in Decatur, Indiana?
The aftermath of a car accident can be frightening and frustrating. Knowing the proper steps to take will help to protect any future claim you pursue. At Truitt Law Offices, we suggest that you:
Get immediate medical attention – You should call 911 after any crash that involved injuries so that anyone hurt can get the medical care and help they need. Also, if you wait too long to see a doctor, an insurance company my try to use the delay against you.
Get a copy of the police accident report – After the police visit the accident scene and file a report, you should request a copy of the police report. You can go directly to the agency which filed the report such as the Truitt Law Offices or Adams County Sheriff's Office, or you can order a copy through BuyCrash.com. Of course, Truitt Law Offices can get a copy for you.
Notify your insurance company – Even if you were not to blame for the crash, you should still tell your own insurance provider. Most insurance policies actually require drivers to report their accidents within a certain period of time.
Do not speak to other insurance companies – The negligent party's insurance company will likely call you soon after the crash. You should never accept a settlement offer or give a statement until you speak with a lawyer first.
Gather everything related to your accident – You should collect all photos, medical bills, letters from the insurance company, and other materials related to your accident.
Contact our law firm – A Decatur personal injury lawyer from Truitt Law Offices will speak to the insurance company on your behalf, collect important evidence and take care of every detail of your claim.
How Do You Prove Fault in a Decatur Personal Injury Case?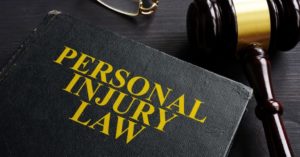 In any personal injury case, including a car accident claim, you must prove four basic elements in order to be eligible for compensation. Those four elements are:
Duty – You must prove that another person owed you a duty of care to act in a reasonable manner that would keep you and others safe.
Breach – A breach of the duty of care is the act that caused your accident. For example, a driver may have been talking on a cell phone instead of paying attention to the road.
Causation – You must prove a direct link between the other party's negligent behavior and your injuries. It would be not enough to show that another driver was texting. Instead, you would need to show that, due to texting while driving, the driver plowed into your car and caused you to suffer an injury such as whiplash or a concussion.
Damages – You must prove the injuries and losses that you sustained. Evidence such as pictures of your injuries and medical bills can help to establish this element.
What Are Common Causes of Car Accidents in Decatur, Indiana?
As we have seen over the years at Truitt Law Offices, some of the most common causes of car accidents are:
Speeding and aggressive driving – All too often, drivers go faster than the posted speed limit or drive too fast for road, weather, and traffic conditions.
Tailgating – When drivers do not leave enough room between their car and another vehicle, a crash may be imminent. A tailgating driver lacks enough time to slow down or stop.
Making unsafe turns and lane changes – Drivers must always use their turn signals, check their mirrors and ensure that they have adequate distance from other cars before they turn or change lanes.
Failing to yield – Intersection accidents frequently occur because drivers fail to yield to oncoming traffic before they attempt a turn.
Distracted driving – When a person texts or talks on a phone while driving or allows other distractions to take their attention off the road, it can readily lead to a crash.
Drunk driving – Driving while impaired by alcohol or drugs is extremely reckless behavior. Unfortunately, impaired driving remains one of the most common causes of accidents in Decatur and throughout Indiana.
Fatigued driving – Driving while overly fatigued can be as dangerous as driving while under the influence of alcohol or drugs. Drowsy driving is especially common among truck drivers.
At Truitt Law Offices, we will conduct a thorough investigation of your case in order to determine why it happened and identify who should be held accountable for the harm that you have suffered. We will use that evidence to establish your right to compensation and pursue the amount that you deserve for your losses.
What Compensation Can You Recover in a Decatur Personal Injury Case?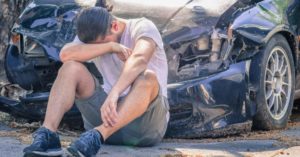 There are many different types of compensation that you can potentially recover in a personal injury case in Indiana. The most common types of damages are:
Medical expenses
Lost wages
Future lost income and earning capacity
Property damages
Pain and suffering
Diminished enjoyment of life
Truitt Law Offices will take the time to find out how your accident and injuries have affected your life. We will also consult with doctors and medical experts in order to fully assess the nature and extent of your injuries.
Get Help from a Decatur, Indiana Personal Injury Attorney and Car Accident Lawyer
If you have been injured in Decatur, our personal injury lawyers at Truitt Law Offices are here to help you. We can assist with injury cases related to trucking accidents, slip and fall accidents, dog bite cases, motor vehicle accidents, motorcycle accidents, bicycle accidents, and more. If you've been in a car accident or suffered any other sort of accident injury in Decatur contact our injury attorneys now to schedule your free consultation.