Fort Wayne Knee Injury Lawyer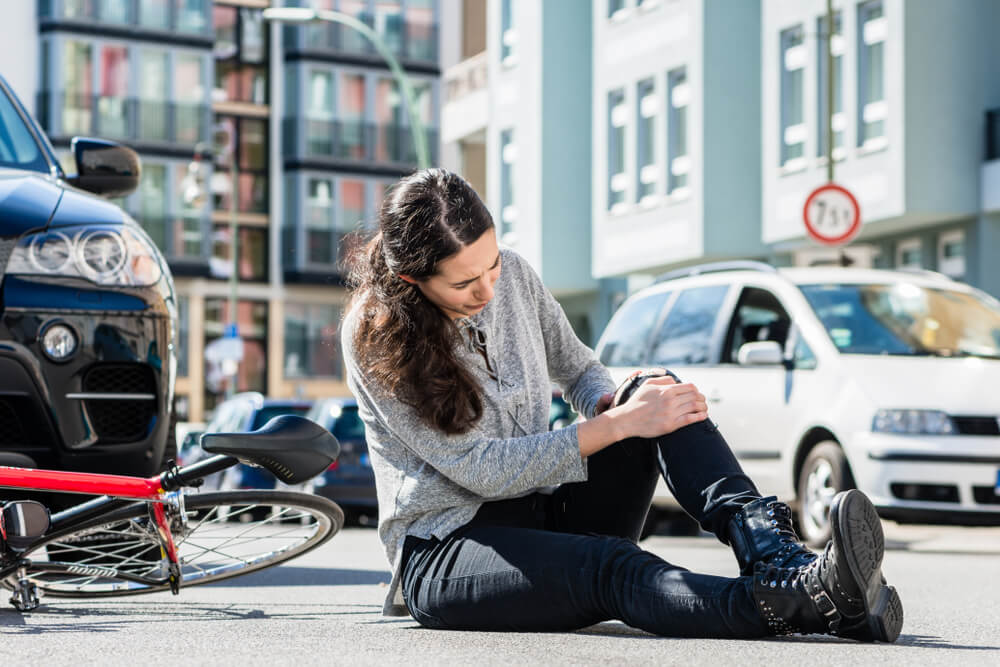 A knee injury can be particularly painful and debilitating. It can impact your daily routine, your work, and the hobbies you once enjoyed. It not only affects your participation in physical activities, like sports, but can hinder your everyday movements, such as walking, sitting down, and standing up. Medical care, treatment, physical therapy, rehabilitation, and long-term effects can be costly. If you injured your knee in an accident that was caused by someone else, you should understand your legal right to compensation.
The experienced Fort Wayne accident lawyers at Truitt Law Offices can help. We have more than four decades of experience helping those who have been injured due to others' negligence. Our commitment to our clients has earned us the recognition of several distinguished legal organizations, such as The National Top 100 Trial Lawyers and Million Dollar Advocates Forum. We will fight to hold the at-fault party accountable and demand the compensation you need to get the best medical treatment, recoup lost wages and other expenses, and move on with your life.
For a free consultation, call or contact us online now. Our skilled legal team can review your case and discuss all of your legal options.
What Are the Most Common Causes of Knee Injuries in Indiana?
Knee injuries usually result from a direct blow or when the knee is forcefully bent or twisted. Activities like sports or exercise could lead to knee injuries. However, two of the most common causes of knee injuries are motor vehicle accidents and falls.
Auto accidents: Truck accident and car accident victims frequently suffer knee injuries when vehicles collide. The knee can be injured if it strikes a hard surface inside the car, such as the dashboard or the steering wheel. Knees can also be injured when the vehicle is crushed and the occupant's legs become twisted or trapped. Motorcycle riders, bicyclists, and pedestrians are also vulnerable to knee injuries in car accidents, as they do not have the protection of a vehicle frame. Motorcycle accidents and bicycle accidents tend to be more deadly in general for this reason.
Falls: Slip and falls, trip and falls, and falls from elevated structures are among the most common causes of knee injuries on dangerous property and construction sites. Slip and fall accidents usually arise when the floor or ground is wet, slick, or icy. Trips often result from poor lighting, obstacles, and torn carpeting or mats. Falls from heights often occur when ladders, scaffolding, or other structures are defective or when the proper rails or harnesses are not in place. Accident victims may land on their knees in a fall, or they may twist their knee on the way down.
What Are the Most Common Types of Knee Injuries?
The main symptoms that signal a knee injury are pain and swelling. Knee injuries can be diagnosed through a physical examination and often with X-rays or MRIs. The most common types of knee injuries are:
Sprains: Sprains are injuries to the ligaments. Ligaments hold the joints together. There are several ligaments that keep the knee aligned and stabilized. Although sprains can heal in time, they may require surgery.
Strains: When the muscles or tendons that surround the knee are overstretched, it can cause pain and limit the range of motion of the knee.
Torn meniscus: The menisci are two semi-round pieces of cartilage that act as shock absorbers and cushions for the thighbone. They can be torn easily during an accident.
Tendon tears: The tendons connect the muscles to the bones. When torn, they can cause excruciating pain and weakness. This type of injury results in the inability to put any weight on the affected knee and hampers walking.
Knee joint dislocations: This type of injury is severely damaging to the knee and can compromise the nerves, blood vessels, and other crucial parts of the knee. It requires immediate treatment and potentially surgery.
Breaks or fractures: When a knee violently hits a hard surface, it can break or fracture. The kneecap is especially vulnerable.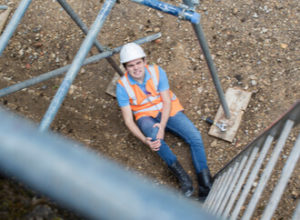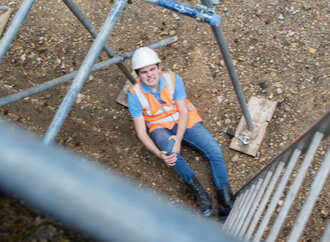 How Can a Knee Injury Impact Your Life?
A knee injury can be debilitating. It can require surgery to repair the damage and may even result in replacement surgery eventually. Recovery could take months of therapy and rehabilitation. Even then, you may never regain the full use of your knee if you are left with a limited range of motion and constant pain.
What Kind of Compensation Can You Expect in a Knee Injury Claim in Indiana?
Generally, the more severe and long-term the knee injury is, the more it could cost you. If someone else was to blame for your injury, you may be able to pursue compensation for the losses you suffer. This could include payment for:
Medical expenses
Loss of wages
Loss of future income or opportunity
Pain and suffering
Mental anguish
Do not let an insurance adjuster tell you how much your knee injury case is worth. After an accident, talk to a knowledgeable personal injury lawyer about your right to compensation. If you were injured while operating a vehicle on the job, you may also be eligible for workers' compensation.
How a Knee Injury Lawyer in Fort Wayne Can Help You
If you have suffered a knee injury in an accident in Fort Wayne, contact the dedicated attorneys at Truitt Law Offices today. Our legal team will:
Launch an investigation into your accident to identify all potentially liable parties
Collect all necessary evidence, such as accident reports, photos of the accident scene, surveillance footage, and statements from eyewitnesses and expert witnesses
Take care of all of the complicated paperwork, file your claim, and ensure all deadlines are met
Negotiate aggressively for a full settlement that covers all your current and future anticipated losses
Represent you in court, if necessary
Contact the knee injury attorneys at Truitt Law Offices for a free case evaluation. Our Fort Wayne personal injury attorneys can answer your questions and help you understand your legal options. Call or contact us online now to get started.