Pedestrian Accident Attorneys in Fort Wayne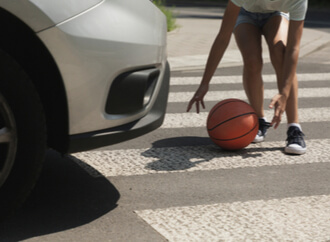 As a pedestrian, you are entitled to safely cross Indiana's streets and enjoy strolls through our cities, such as Fort Wayne and Huntington without fear of being hit by an automobile. Unfortunately, thousands of pedestrian accidents occur each year through America, resulting in catastrophic injuries to civilians, often due to an auto driver's negligence.
How Do Pedestrian Accidents Occur?
City streets are naturally more crowded with both pedestrians and vehicles than country roads. When motor vehicle operators fail to adhere to traffic regulations, such as stop signs, speed limits, crosswalk right of ways, or running stoplights and stop signs, pedestrians are often the victims.
While anyone may be the victim of a pedestrian accident, the majority of victims are children or the elderly. This is due to many reasons, including:
Children recreating and behaving in manners inconsistent with grown adults, requiring automobile drivers to exercise extra cautious around children.
The elderly are sometimes unable to recognize dangers in the same way as adults due to less capable senses.
What Common Accident Injuries are Experienced In Pedestrian Accidents?
Due to a lack of protection between pedestrians and vehicles, accidents of this nature can result in catastrophic injuries, such as:
What Compensation is Available for Pedestrian Accidents in Indiana?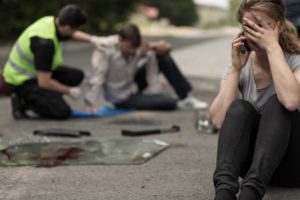 Too frequently, pedestrian accident victims do not receive the compensation they are entitled to. This is often due to the pressure and intimidation tactics of insurance companies.
If you or a loved one has been the victim of a pedestrian accident, you may be entitled to compensation for:
Diminished earning capacity
Related medical bills
Loss of companionship and funeral bills, if the accident resulted in the wrongful death of a pedestrian.
Pain and suffering
Loss of enjoyment of life
Loss of wages
Permanent scarring
Contact Our Pedestrian Accident Attorneys, Today
Pedestrian accident victims need a Truitt Law Offices personal injury attorney on their side who will not succumb to the insurance companies and corporations.
Accident attorney, Richard Truitt of Truitt Law Offices, has over 40 years of personal injury law experience in the Indiana area. His compassion and legal experience can help you through this trying time and obtain the compensation your family deserves. If you or a loved one has been the victim of a pedestrian accident, please call us at (888) 665-1972 or contact our auto accident offices online today. Make your first call, your only call.