Back and Neck Injuries Attorneys in Fort Wayne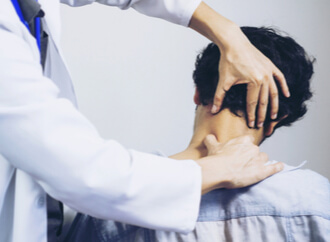 At the very minimum, sustaining a back and/or neck injury can knock you out of work for a few days. In severe cases, you can suffer lifelong health issues and contend with massive medical bills in an attempt to minimize pain and simply sustain everyday functionality.
When another party's negligence or misconduct results in an accident and you sustain a back and/or neck injury, Fort Wayne personal injury attorney Richard Truitt is there to fight for the compensation you deserve. With over thirty-seven years of experience representing catastrophically injured clients, Richard Truitt knows the value of your case and will never settle for less.
What Are Common Types of Back and Neck Injuries?
Various types of back and neck injuries exist, with some being much more serious than others.
Common back and neck injuries include:
Herniated, ruptured or slipped disks
Whiplash
Compression fractures
What Are Back and Neck Injury Symptoms?
While some back and neck injuries immediately become apparent, others gradually develop in the days, weeks and/or months after an accident. If you have been involved in an accident and develop any of the following symptoms, it is essential to consult a physician who can diagnose your injury:
Back and neck muscle spasms
Chronic headaches
Stiffness or tenderness in the back and neck
Nausea
Dizziness
Memory loss
Tingling or numbness sensation
Vision impairment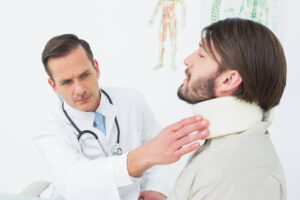 What Compensation is Available For Back and Neck Injury Claims?
Serious back and neck injuries can result in a lifetime of health-related problems. Consequently, people who have suffered serious injuries may be entitled to significant of compensation for damages, which can include:
Related medical bills
Mental and physical suffering related to the inability to perform regular, daily activities
Inability to work
Diminished earning capacity and loss of earnings
Diminished quality of life
Property damage
Contact Our Fort Wayne Personal Injury Law Firm Today
When another party's negligence or misconduct causes an accident that leaves you with a back and neck injury, you need an attorney on your side that will fight for your deserved compensation.
Indiana personal injury attorney, Richard Truitt of Truitt Law Offices, cares about helping people and making a difference in your family's lives. If you or a loved one has suffered a back and neck injury in the Fort Wayne, Huntington, or Indiana area, please contact our experienced personal injury law office online today or call us at (888) 665-1972 to schedule your free interview. Make your first call, your only call.
Visit Our Personal Injury Law Offices