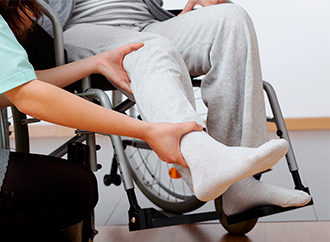 When you are injured, your life changes – maybe forever. Suddenly, you face physical pain and mental anguish, medical bills, loss of income and the inability to enjoy your daily activities. You may even face permanent disfigurement or a disability.
It is easy to feel isolated during such a difficult time. But you are not alone.
The caring and compassionate legal team at Truitt Law Offices has been assisting injury victims and their families in Fort Wayne, Huntington and throughout Northeastern Indiana for nearly four decades. We are here to help you.
We Can Help You
Call us today or reach us online to schedule a free and confidential review of your case.
Injury Attorney Richard Truitt, a member of the Million Dollar Advocates Forum, can explain your rights and explore all of the options available to you for seeking a full recovery of your losses.
What Should You Do If You Are Injured?
We can discuss your case at our offices in Fort Wayne or Huntington, or we can meet at a location that is most convenient for you such as your home or the hospital. Before we meet, you should try to:
Seek medical attention if you have not already done so
You will not know the full extent of your injuries unless you have been examined by a medical professional.
Get a copy of your incident report
You should order a copy of the police accident report if you were involved in a motor vehicle crash, or you should get a copy of a report that was prepared if you were hurt at a store, restaurant or other commercial property.
Gather all relevant evidence
You can share with us any photos you have taken, witness names you have collected and any medical bills or other injury-related expenses you have incurred.
While your case is pending, we urge you to decline speaking with an insurance company representative. If you are contacted by an insurer, you can simply refer the insurer to Truitt Law Offices. Never give a recorded statement or accept a settlement offer without speaking to your lawyer first.
Do You Have An Injury Case?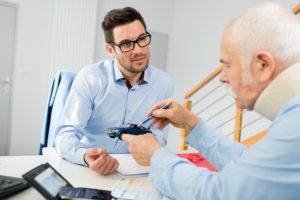 Injured by the reckless conduct of another? If so, you may be able to bring an injury claim. You would be the plaintiff. The person, company or government agency that harmed you would be the defendant.
The injury cases that we most often encounter at Truitt Law Offices involve motor vehicle accidents. In these cases, a person's right to bring a personal injury claim is based on the defendant's failure to exercise reasonable care when behind the wheel. For instance, the defendant may have been speeding or run a red light.
With our skill, experience and resources, our legal team can help clients in a wide range of other injury cases, including those that involve:
Allow us to review the specific facts in your case and determine your ability to seek just compensation for your injuries and other losses.
What Injury Cases Does Our Law Firm Handle?
Because of our extensive experience with handling catastrophic – or life-changing – injury cases, Truitt Law Offices can handle many types of claims, including those that involve:
We also understand the unique claims that can arise when medical negligence is an issue.
For instance, we know how patients can suffer harm due to a missed or delayed diagnosis of a serious medical condition such as a stroke, heart attack or cancer.
We also work with children and families who must face the consequences of medical negligence that causes birth injuries, including injuries that result in a child suffering from cerebral palsy or Erb's palsy.
Please contact us to discuss the unique physical and emotional injuries involved in your case and to learn about the role we can play in seeking maximum compensation for your losses.