Fort Wayne Hip Injury Lawyer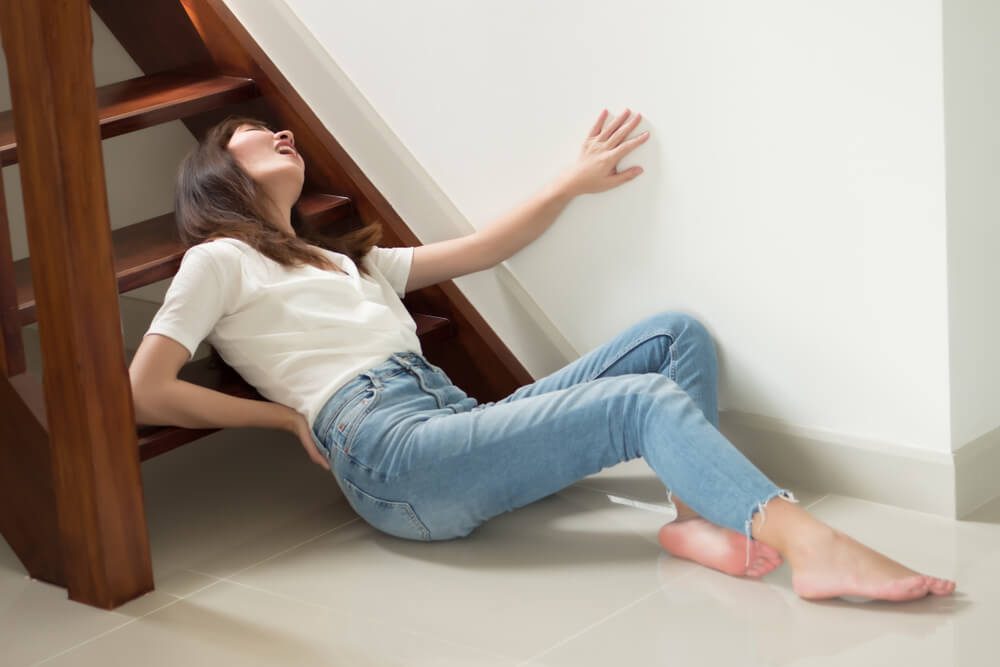 Hip injuries can be painful, with long-lasting symptoms that require significant and costly medical care. If you or a loved one has a hip injury that was the result of an accident caused by someone else's negligence, you deserve compensation for the losses you are facing.
At Truitt Law Offices, our Fort Wayne personal injury attorneys have been helping accident victims demand justice for more than 40 years. We have a deep understanding of personal injury law, and we know what it takes to hold negligent parties responsible. Contact us today for a free consultation. There is no charge for us to begin work on your case. You only pay us if we recover money for you.
What Causes Hip Injuries?
Hips are made up of ball-and-socket joints that connect the pelvis to the thigh bone. Hip breaks are one of the most difficult broken bones to heal. Ligaments and large muscle structures surround the hip to stabilize and support the joint and allow movement. When any part of the hip or the structures surrounding it is injured, the resulting trauma can cause incredible pain and difficulties with mobility, muscle control, and range of movement.
Some common causes of hip injuries include:
Unsafe workplace incidents
Medical malpractice
What Are the Most Common Types of Hip Injuries?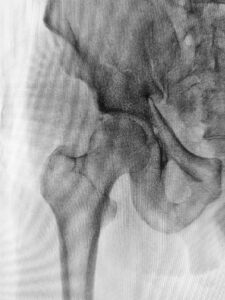 Hips are complex structures that can be injured in many different ways. Some of the most common types of hip injury cases we handle include:
Sprains and strains: Overstretching or tearing injuries to soft tissues such as ligaments, muscles, and tendons
Bursitis: Inflammation or irritation of the bursa sac, a fluid-filled sac that helps reduce rubbing and friction in joints such as the hip
Dislocations: When the ball of a hip joint is pushed out of its socket by the force of a violent impact
Extracapsular fractures: Fractures that occur outside of the capsule of the hip joint, which can typically be mended without a total hip replacement
Intracapsular fractures: Fractures that occur near the top of the femur and compromise femoral blood supply, often requiring a total hip replacement
Transcervical fractures: A type of hip fracture that occurs in the midportion of the femoral "neck"
Intertrochanteric fractures: Fractures between the neck of the femur and the lesser trochanter, which is an attachment point for some major hip muscles
Subcapital fractures: Fractures that occur at the junction of the "head" and intracapsular "neck" of the femur
Subtrochanteric fractures: Fractures that occur within the shaft of the femur
How Can a Hip Injury Impact Your Life?
Your center of gravity is typically very close to the hip, which means an injury to this area can really throw your life off balance. Hip injuries can affect your body and your entire life by:
Causing pain in other parts of your body, most commonly the knees, legs, and shoulders, which can take on additional stress typically borne by the hip
Making it difficult or impossible to walk or sit due to a limited range of motion, muscle weakness, and chronic pain
Making the leg on the side of your injured hip shorter as a result of uneven gait
Requiring extensive and costly medical treatments, such as surgeries, physical rehabilitation, and partial or total hip replacement
What Do You Do If You've Been Injured Through No Fault of Your Own in Indiana?
If you suffered a hip injury in an accident that was caused by someone else, you may be able to seek financial compensation for your losses by filing a personal injury claim. You can protect your legal rights by:
Seeking prompt medical attention and following through on your doctor's orders
Asking others involved in the incident for contact and insurance information
Asking available witnesses for contact information
Writing down everything you can remember about how you were injured
Taking photographs of visible injuries such as bruises
Saving all paperwork for your medical bills and other injury-related expenses
Avoiding talking about your case with anyone but your doctor or lawyer
Avoiding posting or sharing on social media while your injury claim is pending
Contacting a skilled Fort Wayne hip injury lawyer for a free consultation
What Compensation Is Available for a Hip Injury Claim in Indiana?
With a successful hip injury claim, you can demand compensation for the following types of accident-related losses:
Medical bills related to the treatment of your hip injury
Future treatment expenses you are likely to incur because of your hip injury
Incidental costs, such as the costs of transportation to medical appointments or durable medical equipment
Lost wages, if you are forced to miss time at work while you recover
Lost future earning potential, if your hip injury causes long-term disability that prevents you from returning to your usual job
The subjective costs of your pain and suffering, and losses in quality of life
Talk to a Hip Injury Lawyer in Fort Wayne, IN Now
No matter how complex your hip injury case may be, our dedicated attorneys at Truitt Law Offices can help. Our skilled legal team will investigate your accident to determine all potentially liable parties. Whether you've been injured in an auto accident or premises liability accident, we can help. We will document the full extent of your losses and develop a sound legal strategy to pursue the maximum compensation you are owed.
Our firm represents clients on a contingency basis, which means you pay no costs or legal fees upfront. You owe us nothing unless and until we secure compensation for your hip injury claim. The initial case review is free, so there's no risk for you to contact us to discuss the details of your Fort Wayne Indiana serious injury case.