Bluffton Personal Injury Lawyer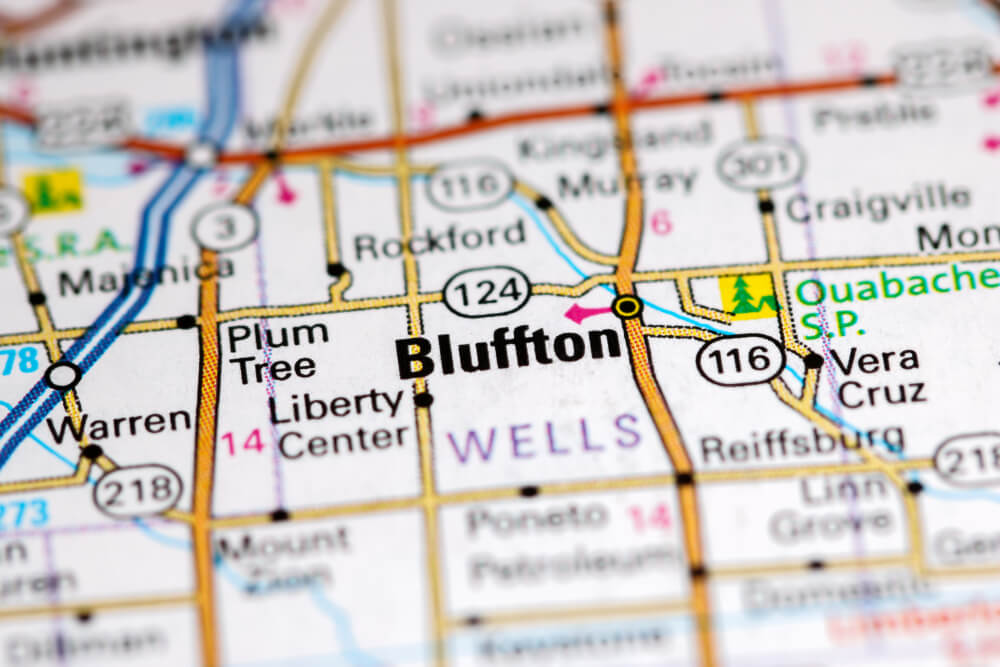 Were you severely injured in an accident in Bluffton? Are you dealing with painful injuries, mounting medical bills, and the loss of valuable time at work? If this has happened to you and someone else's negligence is to blame for the harm you suffered, you might be eligible to seek justice and fair compensation.
The Bluffton personal injury attorneys of Truitt Law Offices stand ready to help you pursue a personal injury claim if someone else's reckless or careless actions caused your injury accident.
Contact us today to learn more about how we could help in a free initial case evaluation.
What Types of Personal Injury Claims Do We Handle in Bluffton?
At Truitt Law Offices, we believe in taking a personal approach to every Bluffton personal injury claim we handle. Our compassionate attorneys treat our clients with the same care and individualized attention we would give members of our own families.
We take our time to get to know you and your unique situation so that we can develop a comprehensive solution that meets your needs.
Our experienced attorneys can help with a wide variety of Indiana personal injury claims, including for:
What Is Used in Determining Negligence in Personal Injury Cases?
Recovering compensation from another party in a personal injury case requires demonstrating that they were responsible for the circumstances that caused your injury. This usually means proving that the other party was negligent or reckless in some way.
If you and your attorney can show that another party was negligent and their negligence contributed to your injury, Indiana law allows you to file a claim for compensation from that party. In your personal injury claim, you and your lawyer can demonstrate the at-fault party's negligence by providing evidence such as:
Physical evidence from the accident, such as damaged vehicles, defective equipment, debris, or weapons
Photographs or videos of the scene of the incident
Medical records, bills, and other statements as evidence of physical injury
Testimony from witnesses who saw the accident or witnessed potentially hazardous conditions beforehand
Testimony from expert witnesses such as medical professionals, engineers, or accident reconstruction specialists
What Is the Statute of Limitations in Indiana Personal Injury Claims?
Like all states, Indiana sets a strict deadline after which you can't take legal action, known as a Statute of Limitations. When it comes to personal injury claims such as car accident claims, slip-and-fall claims, and medical malpractice claims, the law allows only two years to file a lawsuit in court.
In most circumstances, the clock starts counting down toward this two-year deadline the moment your accident or injury occurs. This means you have two years to gather all of your legal paperwork, file your claim for compensation, document the other party's negligence, and negotiate for the compensation you need.
If you fail to meet this two-year deadline, the at-fault party will have every right to ask the court to dismiss your case, and the judge will likely agree. If this occurs, you effectively lose your right to demand compensation, no matter how strong your claim may be. Protect your right to fair compensation by contacting a Bluffton personal injury attorney as soon as possible.
What Compensation Could I Be Eligible for in a Bluffton Injury Claim?
Personal injury claims are designed to compensate you for your injuries and other accident-related losses. If you can demonstrate that another party's negligence directly contributed to your injuries, you could be entitled to compensation in a settlement or judgment for:
Medical bills – Settlements include money for any past, ongoing, or projected future costs of reasonable and necessary medical treatment for your injuries. This includes hospital stays, ambulance transport, specialist visits, and prescription medications.
Out-of-pocket expenses – You could be entitled to compensation for any out-of-pocket costs you incur for costs related to your injuries, including the cost of transportation to and from medical appointments or in-home assistance.
Lost wages – If you were forced to miss work while recovering from your injuries, you could be entitled to compensation for your lost wages and income.
Lost earning capacity– If your injuries are severe enough to prevent you from returning to your usual job, you could receive compensation for losses in your long-term earning potential 
Pain and suffering – Compensation includes money for the subjective costs of the physical pain, emotional suffering, and mental anguish you endured due to the accident and your injuries.
Property damage costs – If your vehicle or other personal property was damaged in the incident, you could receive compensation for the costs of repairing or replacing that property.
Why Choose Our Bluffton, IN Personal Injury Attorneys for Your Injury Case?
At Truitt Law Offices, our priority is helping accident victims get what they need. We are committed to fostering strong relationships and working collaboratively with our clients to seek the best possible outcome in every case we handle.
With more than four decades of legal experience, our Bluffton attorneys know what it takes to tackle your claim. When you contact us for help, we can dedicate our considerable resources toward supporting your Bluffton personal injury claim by:
Explaining your legal rights and the options
Calculating a reasonable estimate for the value of your claim
Managing critical legal documents and deadlines for you
Conducting an independent investigation into the circumstances surrounding your accident or injury
Communicating with other parties, insurers, and attorneys on your behalf
Negotiating forcefully for the maximum compensation possible
Representing you at trial if the other party refuses to agree to a reasonable settlement
Contact Car Accident Lawyers in Bluffton, IN at Truitt Law Offices Today
When you're ready to discuss the details of your Bluffton personal injury claim with a caring and attentive attorney, contact Truitt Law Offices to get started with your free initial consultation and case review.