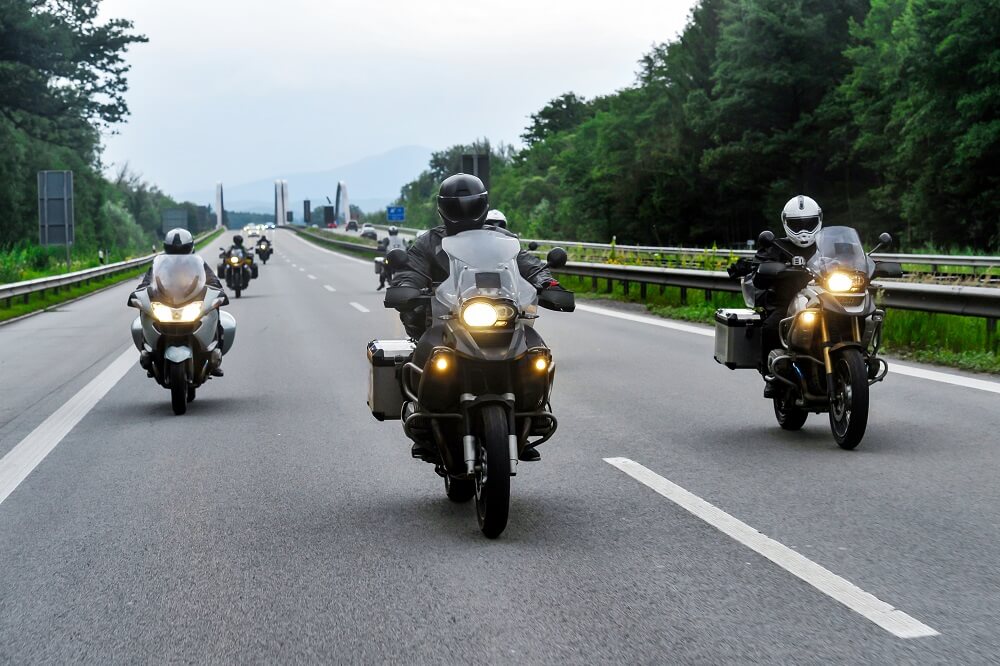 It is summertime in Indiana, and there is no more thrilling way to get around than by motorcycle. Indiana has many scenic stretches of highway that thousands of motorcyclists enjoy each year.
Still, as bikers know all too well, riding a motorcycle does come with risks. Motorcyclists are more vulnerable in accidents than other motorists, particularly because they don't have the same safety features.
The risks go up as the temperature rises. According to the Insurance Institute for Highway Safety, more than 60 percent of motorcycle fatalities occur between May and September.
While you can't control other drivers' behaviors on the road, you can take steps to protect yourself and your motorcycle before you hit the road this summer.
How to Get Your Motorcycle Ready for Riding Season
Before you head out on your motorcycle trip this summer, consider taking some of the following steps to make sure your bike is ready for riding season:
Check tires – Low tire pressure can make it difficult to steer or cause you to lose control of your motorcycle. Make sure you check the tire pressure and add air if necessary before you ride. While you're at it, check your tires to make sure they are in good condition. The last thing you want to deal with on your journey is a blowout, which can be particularly dangerous for motorcyclists.
Check brakes – Check both your front and rear brakes, preferably separately, to ensure they are both in good working order. When you take your motorcycle for a test drive, listen for any squeaking noises, as this can indicate that your brakes need to be replaced.
Fill up on fresh oil and fluids – Just like with your car, it's important to change your motorcycle's oil regularly. You can do this yourself or by taking it in to an oil and lube shop. As oil ages, it becomes less effective, and bad oil (or worse, no oil) can be bad for your motorcycle's engine. If you recently changed the oil, check to see if it needs to be topped off.
Try out controls – Don't neglect to check all your controls – including the throttle, the steering device, and the clutch – because you don't want to lose control of your motorcycle on the road when you're surrounded by other vehicles.
Test ride – Take a test ride in your neighborhood before you take your motorcycle out on the open road. Test out the steering and other controls, test out the brakes by braking hard, and get fluids moving through the engine.
Top 5 Roads for Riding Your Motorcycle in Indiana
Indiana has many scenic and inviting routes for motorcyclists looking for an adventure. Some of the top roads for riding include:
Historic National Road – This stretch of highway runs for 152 miles between Richmond and Terre Haute. Along this gorgeous route, you'll encounter the small town of Philadelphia, which boasts many interesting historical buildings and farmhouses.
Ohio River Scenic Byway – This route along the beautiful Ohio River runs from Clarksville to Greenville over a 92-mile stretch of rural highway. Along the way, consider visiting the Falls of the Ohio State Park, where you can check out a site containing 390-million-year-old fossil beds. It's also worth checking out the Lanier Mansion, a gorgeous home built in 1844.
Indiana's Historic Pathway South Spur – The Historic Pathway's South Spur runs from Vincennes to Louisville, Indiana, totaling 135 miles. Though shorter than the northern spur of the highway, the South Spur runs through a beautiful portion of the Hoosier National Forest. The South Spur is also home to the Potts Creek Rockshelter Archeological Site, once inhabited by Native Americans during different periods, including the Archaic, Woodland, and Paleo periods.
Indiana's Historic Pathway North Spur – The Historic Pathway's North Spur stretches from Vincennes to Aurora for a 163-mile journey. Notable locations along this route include the Freeman Army Airfield Museum in Seymour and the Hillforest Victorian House Museum in Aurora.
Lincoln Highway – Named after one of America's most famous presidents, Abraham Lincoln, the Indiana section of the Lincoln Highway stretches 188 miles from Dyer to Townley before continuing on all the way to New York. You can stop to view a replica of Lincoln's log cabin in Foster Park and the Studebaker National Museum and Archive in South Bend along the way.
What to Do in Case of an Accident
Accidents happen, and they can be particularly severe for motorcyclists. If you are injured in an accident in Indiana while on your summer motorcycle trip, these steps can help you protect your health and your right to compensation from the at-fault party:
Seek medical attention – Because motorcyclists tend to bear the brunt of a collision, it's crucial to get a complete medical exam as soon as possible, even if your injuries don't seem serious at first. The chaos of the crash and the adrenaline your body releases can mask the symptoms of potentially life-threatening injuries.
Gather documentation – Keep all of your medical records, medical bills, out-of-pocket expense receipts, and any other documentation related to the accident. Also, get a copy of the police report about the accident. This documentation could provide strong evidence to support your case later on.
Take notes about your recovery – Keep a journal of your injuries and symptoms throughout the recovery process to help show how your injuries have impacted your life. Describe how your injuries prevent you from participating in activities and record how your pain changes from day to day.
Consult with an attorney – An attorney can help you investigate the accident, identify the at-fault party or parties, and build a strong case for compensation.
The seasoned attorneys at Truitt Law Offices are dedicated to fighting for motorcycle accident victims across Indiana. If you've been injured in a motorcycle accident in Indiana, you may be entitled to compensation to cover the cost of your medical expenses, lost wages, pain and suffering, motorcycle damage, and more. Contact us today for a free consultation.