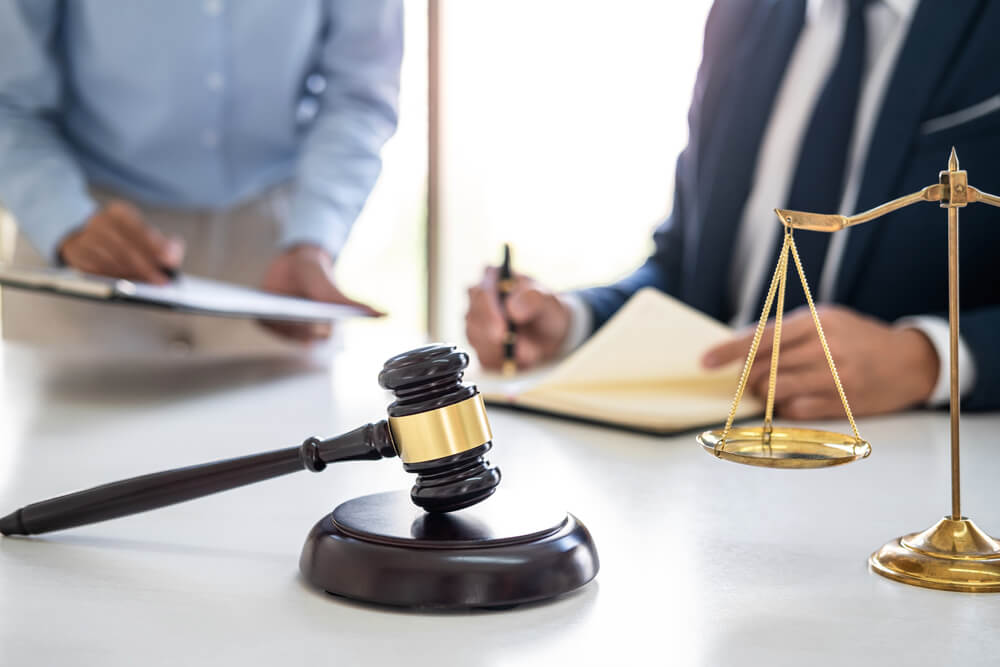 Car accident lawyers in Indiana usually work on contingency. The contingency fees typically range between 33 and 40 percent of the compensation recovered, depending on what you agree to with your attorney. For example, if your settlement is $50,000 and your attorney's fee is 33 percent, they'd get $16,500.
At Truitt Law Offices, we believe that everyone deserves high-quality legal representation, regardless of their economic status or ability to pay. For that reason, you'll pay no fees upfront. Our award-winning lawyers receive a percentage of the settlement we recover for you – any legal fees are contingent on our success in recovering money from the liable party.
If you were injured in a car accident caused by someone else, contact Truitt Law Offices to learn how we could help you pursue compensation. Contact our car accident lawyers in Indiana for a free consultation and pay nothing unless we win your case.
What Is a Contingency Fee?
A contingency fee is a type of fee arrangement commonly used in personal injury cases where an attorney's payment depends on the case's outcome. In other words, the attorney only receives payment if they successfully recover money for their client in a settlement or court-awarded judgment.
Under a contingency fee agreement, the attorney agrees to take on the client's case and cover the costs associated with legal representation. These fees may include court fees, document filing fees, investigation expenses, and expert witness fees. The attorney will then be entitled to a percentage of the amount the client is awarded.
The specific percentage or amount of the contingency fee is typically negotiated between the attorney and the client. It is outlined in a written agreement and may depend on additional factors, such as whether the case goes to trial.
What Are the Benefits of Hiring a Car Accident Lawyer on a Contingency Basis?
Hiring a car accident lawyer on a contingency basis can offer several benefits. Here are some of the key advantages:
No upfront costs – One of the primary benefits of hiring a car accident lawyer on a contingency basis is that you don't have to pay any upfront fees or retainers. You can pursue legal action without worrying about the financial burden.
Motivated representation – When a lawyer takes a case on a contingency basis, their payment is directly tied to the case's outcome. This means the lawyer is motivated to work diligently and effectively to maximize your compensation.
Access to legal knowledge – Car accident cases can be complex, involving various legal and procedural aspects. A car accident lawyer's understanding of relevant Indiana laws, regulations, and legal strategies can help you pursue a favorable outcome.
Negotiation skills – Insurance companies may try to minimize the amount they pay for your claim. With a lawyer on your side, you can demand a settlement that adequately covers your losses. A car accident lawyer can skillfully advocate for fair compensation.
Trial representation – In some cases, a car accident claim may need to go to trial if a fair settlement cannot be reached through negotiation. If necessary, a lawyer will present your case to a judge and jury and fight for your rights at trial.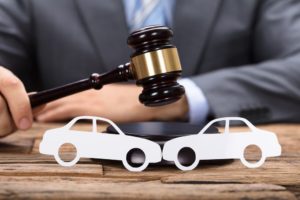 What Is the Average Contingency Fee Charged for a Car Accident Case?
It is common for contingency fees to range from 33 percent to 40 percent of the client's recovery. Still, the actual percentage may vary depending on the nature of the case, the complexity involved, and the jurisdiction. Reputable firms will always put their contingency fees and other terms and conditions in writing.
Will There Be Fees for My Case Other Than the Contingency Fee?
Each car accident lawyer in Indiana has a specific fee structure. Here are a few standard additional fees that personal injury lawyers may charge:
Initial consultation fee – Some lawyers may charge a fee for the initial consultation. However, Truitt Law Offices offers free initial consultations.
Case expenses – Personal injury cases often require various expenses, such as filing fees, court costs, expert witness fees, and medical record retrieval fees. You will not be required to pay for these items upfront. But your attorney may subtract these items from your settlement amount, depending on the terms of your contingency agreement.
Hourly rate – Some lawyers may charge an hourly rate for the time spent working on your case. This is more common in complex lawsuits.
Do I Still Have to Pay If You Do Not Win My Case?
In a contingency fee contract, you do not pay your lawyer any fees unless they win your case. At Truitt Law Offices, we aim to remove financial barriers to ensure each client receives qualified legal counsel regardless of their ability to pay. There will be no surprises, and you'll only pay if and when we recover your compensation.
How Soon After My Car Accident Should I Speak to a Lawyer?
It is best to speak to a lawyer as soon as possible after a car accident to:
Preserve and capture evidence before it is removed or altered
Interview witnesses for more accurate testimony
Help you understand your rights for any legal action
Be sure you don't miss any filing deadlines
Is There a Deadline for Filing a Car Accident Lawsuit in Indiana?
In Indiana, the statute of limitations for car crashes and other personal injuries allows two years from the date of the accident to file a lawsuit against the at-fault party. Two years may seem like plenty of time, but gathering evidence can be a lengthy process. Don't wait to call an attorney if you suffered injuries because of someone's negligence.
Contact an Indiana Car Accident Lawyer
It costs nothing to speak to an Indiana car accident lawyer with Truitt Law Offices. You pay only if we recover money for you. Let our experienced car accident attorneys help you pursue the compensation you deserve. Contact us today for your free consultation.