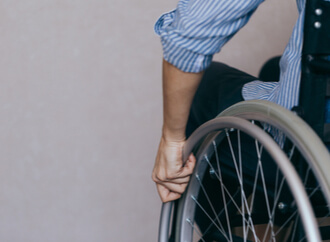 Spinal cord injuries can be devastating to you and your family. Often, these injuries require a major adjustment to your lifestyle, and in the most serious cases, they may require long-term daily care. The physical, emotional, and financial stress can be crippling to you and your loved ones.
If you think you have suffered a spinal cord injury, it is crucial that you seek medical treatment immediately. While a full recovery from serious spinal cord injuries is often unlikely, your chances are best if you receive treatment promptly following your injury. If possible, it is best to go to a doctor specializing in spinal cord injuries.
If your spinal cord injury was caused by the negligent actions of another, you may be entitled to receive compensation for your damages. The financial burden following your injury can place a great strain on your family. It is important to make sure they are provided for in this time of need.
Indiana spinal cord injury lawyer Richard Truitt has handled many spinal cord injury claims, and he has the experience to help you and your loved ones through this difficult process. Mr. Truitt will help you locate the proper specialists so that you can start receiving the medical treatment you need. While you are focusing on your recovery, he will conduct a thorough investigation into your accident in order to prove negligence.
Mr. Truitt will fight to get you compensation to cover:
Medical expenses
Rehabilitation costs
Long term care
Lost income
Pain and suffering
Please note, that the state of Indiana has a time limit for personal injury lawsuits, such as one for a spinal injury. That time limit is known as the statute of limitations. You have two years from the state of your injury to file your lawsuit.
Please contact a Indiana spinal cord injury lawyer at Truitt Law Offices today to schedule your free initial consultation with Mr. Truitt.