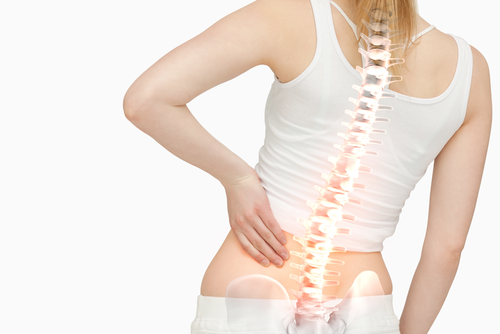 A spinal cord injury (SCI) can be devastating to a personal injury victim and his or her family. Unlike a fractured bone or muscle strain, which may heal over time, a spinal cord injury can leave the victim with lifelong paralysis or other impairments that require constant care and assistance.
The general public's lack of familiarity with the prevalence and cost of SCI can lead some SCI victims to undervalue their case and accept a settlement offer that is far below what they will actually need to care for themselves over the course of his or her life.
Nine surprising statistics compiled by the Fort Wayne spinal cord injury lawyers at Truitt Law Offices:
The National Spinal Cord Injury Statistical Center (NSCISC) estimates that there are about 40 new SCI cases for every 1 million people each year in the United States.
The NSCISC also reports that nearly eight out of every 10 new SCI cases involve males. The average age of an SCI victim is 42, and the majority of victims are non-Hispanic whites.
According to the Christopher & Dana Reeve Foundation, accidents at work and motor vehicle accidents are two of the most common causes of spinal cord injuries, and together account for approximately 52 percent of all SCIs. That is, more than half of SCIs are caused by either a vehicle crash or workplace accident.
The NSCISC provides similar findings, and concludes that vehicle crashes have been and remain the most common cause of spinal cord injuries in the United States since 2010.
The Christopher & Dana Reeve Foundation reports that nearly 90 percent of all spinal cord injury victims are discharged from the hospital to a private home. While this may seem like a positive statistic, remember that the family members of these victims often have to provide substantial care for them once they return home.
The Foundation also reports that average first-year costs for a new SCI victim can range from approximately $228,000 to over $770,000.
The Foundation states that a 25-year-old who suffers a spinal cord injury can expect to incur lifetime treatment costs of anywhere between $600,000 to well over $3 million.
The current average length of stay in the hospital for an SCI victim, according to the NSCISC, is believed to be 11 days. If the patient must attend rehabilitation, this stay is approximately 36 days in length on average.
NSCISC reports that out of all the patients who are admitted to the hospital for spinal cord injuries, less than 1 percent of those patients leave the hospital having achieved a complete neurological recovery after their injury. Forty-five percent of patients leaving the hospital experience partial or incomplete tetraplegia (quadriplegia) – a loss of sensation and/or control in their arms and legs.
If you or a loved one has suffered an SCI in an accident that was someone else's fault, contact the Fort Wayne personal injury lawyers at Truitt Law Offices right away. Our firm's experience in handling spinal cord injuries enables us to investigate your case efficiently and pursue the full amount of compensation your injury is likely to require.
Call our office today or contact us online to discuss your SCI case.