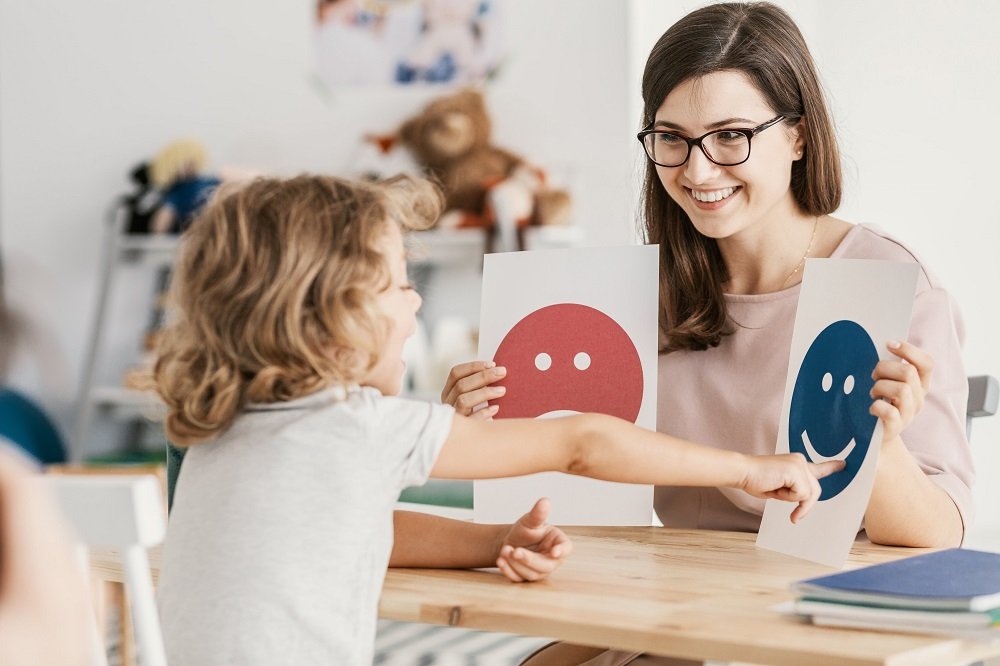 At Truitt Law Offices, we are proud of the communities we serve. Every day, we see individuals and organizations that work hard to make a difference in people's lives and to strengthen the foundation of our communities. They make cities like Fort Wayne, Huntington and Indianapolis truly great places to live. In our "Community Spotlight" series, we want to bring attention to their contributions. We hope you enjoy reading about them and become inspired to support them.
Get to Know Erin's House for Grieving Children
Erin's House for Grieving Children
5670 YMCA Park Drive West
Fort Wayne, IN 46835
(260) 423-2466
info@erinshouse.org
In January 1989, Erin Farragh died from unknown causes just two months shy of her sixth birthday. Her death caused tremendous grief for her family members as well as her young friends. However, while the adults affected by her death found support groups in the Fort Wayne area, no similar support groups were available for her younger siblings. Erin's House was soon established in an effort to fill that void.
In October 1993, the Junior League of Fort Wayne founded Erin's House for Grieving Children with a mission of providing support for young children, teens and families who have suffered the loss of a loved one. It was the first of its kind in Indiana and one of only 32 similar organizations in the country. Since its establishment, Erin's House has helped more than 21,000 individuals to cope with the grieving process and to move forward with their lives, including 1,559 individuals in 2018 alone.
Healing Hearts and Building Hope
As Erin's House notes on its website, children who have suffered the loss of a parent, sibling or other loved one often struggle to come to terms with their heartache. The more they struggle with their emotional pain, the more likely they are to face problems at school and at home. They may miss classes, struggle with behavioral issues and experiment with alcohol and drugs. They also face a heightened risk of suicide.
At Erin's House, young people who have lost a loved one can find a safe, comfortable and nurturing environment where they can work through their grief with others in a healthy manner. The organization makes its services widely accessible by charging no fees and by making its programs available in Spanish.
The services which Erin's House provides include:
Peer Support Program Nights
In peer support sessions, children can share their feelings with others who are going through a similar experience. The sessions are held twice per month in the evenings at Erin's House. After enjoying pizza, participants are broken into groups based on their age. Each group has 6-9 participants and 2-3 volunteer facilitators. While the children meet, adults have the option to attend group sessions which focus on ways to support children through the grieving process. Participants can attend the sessions until they believe they are ready to leave.
Young Adult Groups
These support group sessions are available to young adults between the ages of 19 and 30. Like the program for children, these support group sessions are held twice per month and focus on developing skills to cope with the grieving process. They are open-ended as well. Participants can attend as long as they want.
School Programs
Instead of holding sessions at the Erin's House facility, these sessions are held for no cost in area schools. It consists of a 10-week program in which students meet twice per week. Each week focuses on a different theme.
Camps and Retreats
These innovative programs allow children and families to enjoy traditional camp activities such as fishing, rock wall climbing and riding ziplines. At the same time, the camps feature sessions that focus on helping children to develop the emotional skills that will help them to move forward in a positive way. Currently, Erin's House offers three camps:
Camp Good Grief – This is a three-day, two-night camp for children between the ages of 8 and 13 which is held at Camp Crosley in North Webster. Erin's House has held this camp for 19 years. "Children return from camp with improved skills and resources necessary to identify and express their emotions in positive ways," Erin's House says on its website.
Teen Retreat – This is a two-day, one-night camp held at Camp Webster. It is similar to Camp Good Grief and available to children between the ages of 14 and 19.
Family Camp – This two-day, one-night event is held in November at Epworth Forest Conference Center for children ages 3 to 18 and their families. The camp features breakout sessions for the children and adults as well as activities which involve the entire family.
Phone Support
Erin's House provides helpful information to parents, guardians, family members and helping professionals through its phone program. The organization can answer questions about children and the grieving process, discuss the services which it provides and make referrals to other community resources.
How Can You Support Erin's House for Grieving Children?
Erin's House is a non-profit organization that receives no government funding. So, in order to provide services at no cost to children and their families, the organization relies on community support. You can help Erin's House as a:
Donor – The organization accepts donations online, by phone and by mail. Any size of donation helps. You can also support Erin's House by making in-kind donations. Check out its website to see a wish list of items, including arts and crafts supplies, peer support program night supplies and camp supplies. You can also donate to Erin's House by shopping with Amazon Smile.
Volunteer – Erin's House has the need for volunteer group facilitators, house parents and librarians. You can find volunteer opportunities online and submit an application.
Advocate – You can also support Erin's House by referring families to the organization, sponsoring and attending events and by following the organization on social media. Check out the Erin's House Facebook page, for instance, to see the organization's latest news and a list of upcoming events and activities such as the Common Bond Breakfast, Cap n' Cork Golf Outing, Wine for the Spirit, Lights of Love Memorial and Children's Grief Awareness Day.